Connecting The Dots to Promote Health and Well-Being in Miami
The Kresge 2016 Annual Report highlights the wide variety of tools and methods the foundation uses in its efforts to expand opportunity in America's cities, and specifcally the work of grantees and partners during 2016. 
Route 3: Interdisciplinary
August 10, 2017
By Kresge Foundation
Fredy Garcia leads a youth ministry at St. Joachim Catholic Church in Miami, Florida. The parish is in an underserved area of the city and many of its parishioners work in agricultural fields harvesting fruits and vegetables. Most of the adults – Latin American and Haitian immigrants – speak little English. It gets hot doing field work, increasingly so as climate change makes Florida warmer and wetter.
But the connection between climate change and the health of workers was largely opaque for many until a Kresge-funded project by Emerald Cities Collaborative taught the youth ministry members how the hotter and more volatile climate affects their health and well-being.
"The kids are dealing with high temperatures, and this impacts the families working in the fields," Garcia says. "They are trying to understand the impact of climate change and the relationship to health, like heat stroke and related illnesses."
Youth who participate in the St. Joachim ministry attended workshops and wrote call-to-action letters to their parents, urging them to help protect the environment for future generations. Next up, they are planning a tree-planting project to provide shade to help cool the community and act as a buffer against climate change.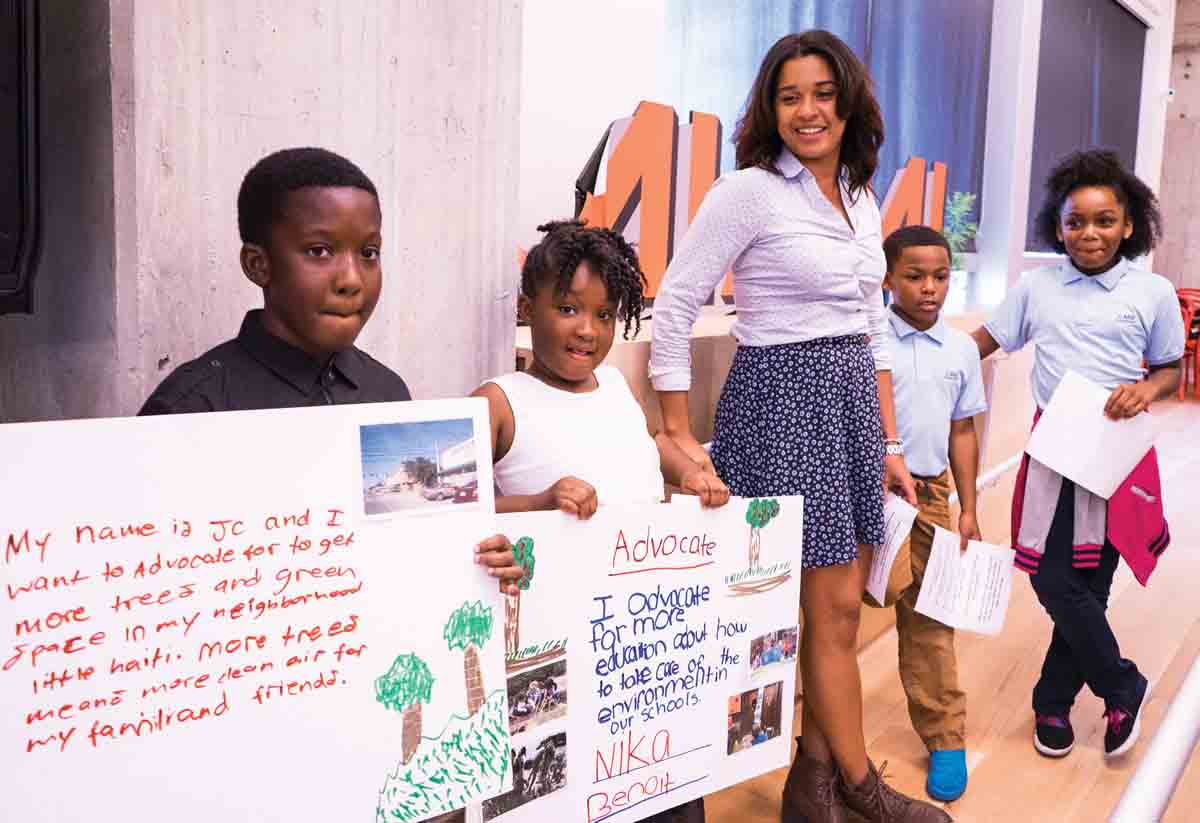 "They want to change the impact on the community they live in and society in general," Garcia says.
An Interdisciplinary Approach
The approach – integrating both environmental and health concerns into the same initiative – made perfect sense, given the increasingly clear and troubling connection between the two.
Many of the same activities that plague the health of communities – like air pollution produced by burning fossil fuels, vehicle emissions and the destruction of forests and green landscapes – also accelerate climate change. Add to the equation more record-high temperature days, extreme weather events and flooding, and the health threats to communities grow exponentially.
Addressing issues in an integrated manner that breaks down traditional sector silos is increasingly common at The Kresge Foundation. It's an interdisciplinary approach that advances the Environment Program's goal of helping cities implement comprehensive climate-resilience approaches grounded in equity, while keeping the big picture in mind, says Lois DeBacker, the program's managing director.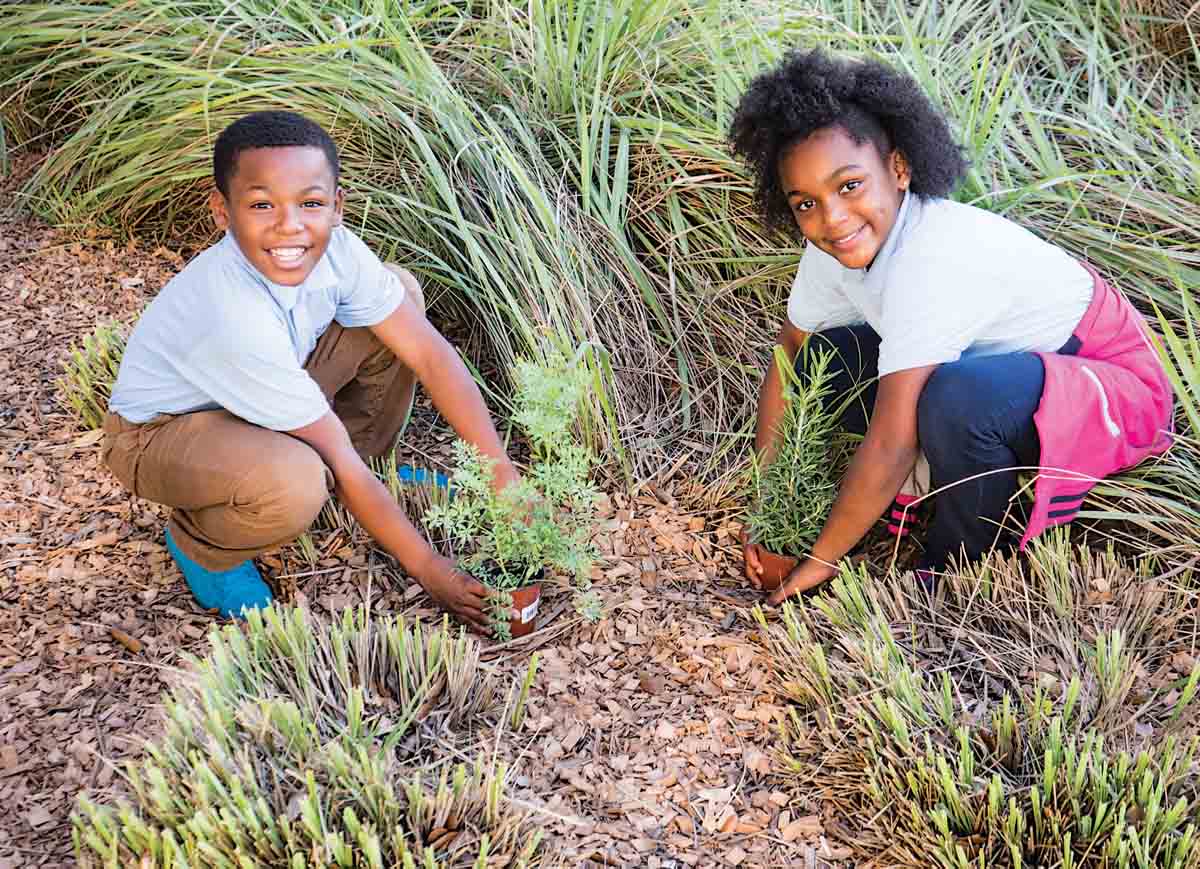 "A lot of people think climate change is just an environmental issue," she says. "It is so much more. It has implications for public health, the economy and the energy systems and food sources we depend upon."
DeBacker notes that creating integrated solutions is helpful in myriad ways. "When we can help communities address their health concerns, slow the release of pollution and perhaps also provide a greenspace that includes cultural amenities and art in the same initiative, we've provided multiple benefits," DeBacker says. "Each is good. Together they help build a whole that is larger than the sum of its parts."
The Anchors for Resilient Communities (ARC) project by Emerald Cities Collaborative works to engage public and nonprofit health institutions to advance climate resilience at the community level. Health institutions and their clients have much to gain from mitigating air pollution, heat strokes, vector-borne diseases, deaths and injuries from extreme weather and other climate-change impacts.
At the same time, health institutions bear responsibility for serving vulnerable populations unprepared for climate risks. ARC focuses on leveraging the mission and assets of health institutions to serve as catalysts in building community resilience and driving investments that address climate vulnerabilities in low-income communities.
The project is administered in three climate-impacted communities that face extreme environmental and socioeconomic challenges: San Francisco East Bay (Oakland and Richmond), California; Bronx, New York; and Miami.
"About 70 percent of health problems have less to do with genetics than with social and environmental factors," says Denise Fairchild, Emerald Cities Collaborative president. Increasingly, those environmental factors, particularly in low-income communities of color, are correlated to conditions that also contribute to climate change."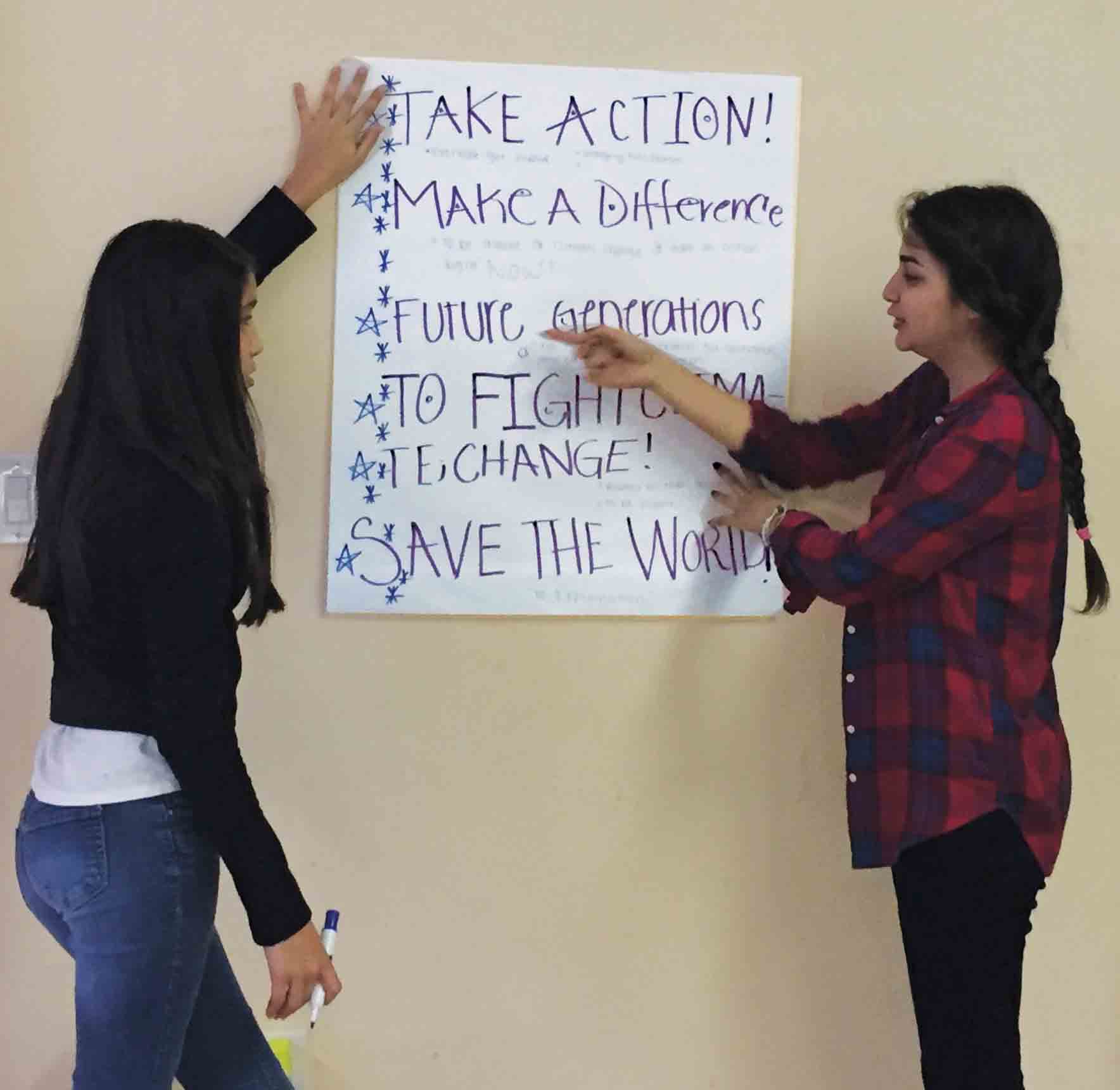 To overturn this reality, Kresge is incentivizing its partners to consider the full range of community assets that may be brought to bear on a problem or series of problems – anchor institutions, the business community, neighborhood groups, artists and culture organizations, nonprofits and developers, to name a few.
That is happening in Miami, where ARC is working with the local chapter of the Service Employees International Union (SEIU), the largest local union representing health care workers. Together, they collaborated with the University of Miami Hospital (UMH) on a needs assessment of low-income communities of color to help the hospital determine how it will reinvest in the community.
"This labor union is made up mostly of people of color … who actually live in the communities that UMH serves," Fairchild says.
Working together, ARC and SEIU persuaded hospital management to recognize climate impact and how it makes communities vulnerable. The union also conducted community surveys, community education and outreach to include resident voices in UMH's community health needs assessment.
"It was helping the hospital redefine what health is – not about illness, but about wellness," Fairchild says. "And it was helping the community understand that health care is not just about health services. It is about primary preventive approaches to health care and the role of the environment in this."
Hundreds of people – including St. Joachim parishioners – received training on health and climate resilience. An artist worked with another church youth group to create art about environmental preservation. Training sessions were held with high school students and adults in the Latino, African American and Haitian communities.
Ultimately, the work is expected to benefit the hospital and the community members it employs and serves by creating better individual health outcomes and enabling neighborhoods to be more resilient to climate change impacts.
ECC is implementing localized approaches across the three project sites. In California, ECC has partnered with another Kresge grantee, Health Care Without Harm (HCWH) to focus on leveraging the purchasing power of Kaiser Permanente – an integrated managed care consortium – and other anchor institutions to increase health, wealth and climate resilience for the communities of East Oakland and Richmond. The project team is working to build a local sustainable food economy as a way to adapt to extreme drought by localizing food production and improving farming technologies. It also will help ensure healthy food access and affordability for low-income households.
In the Bronx, ECC and its partners analyzed Montefiore Medical Center emergency room data to identify buildings that generate repeat asthma patients. The data is being used to engage staff to develop a green and healthy buildings program to help tenants reduce risks associated with extreme heat. The program will also encourage property owners to help lower building energy costs through energy efficiency retrofits.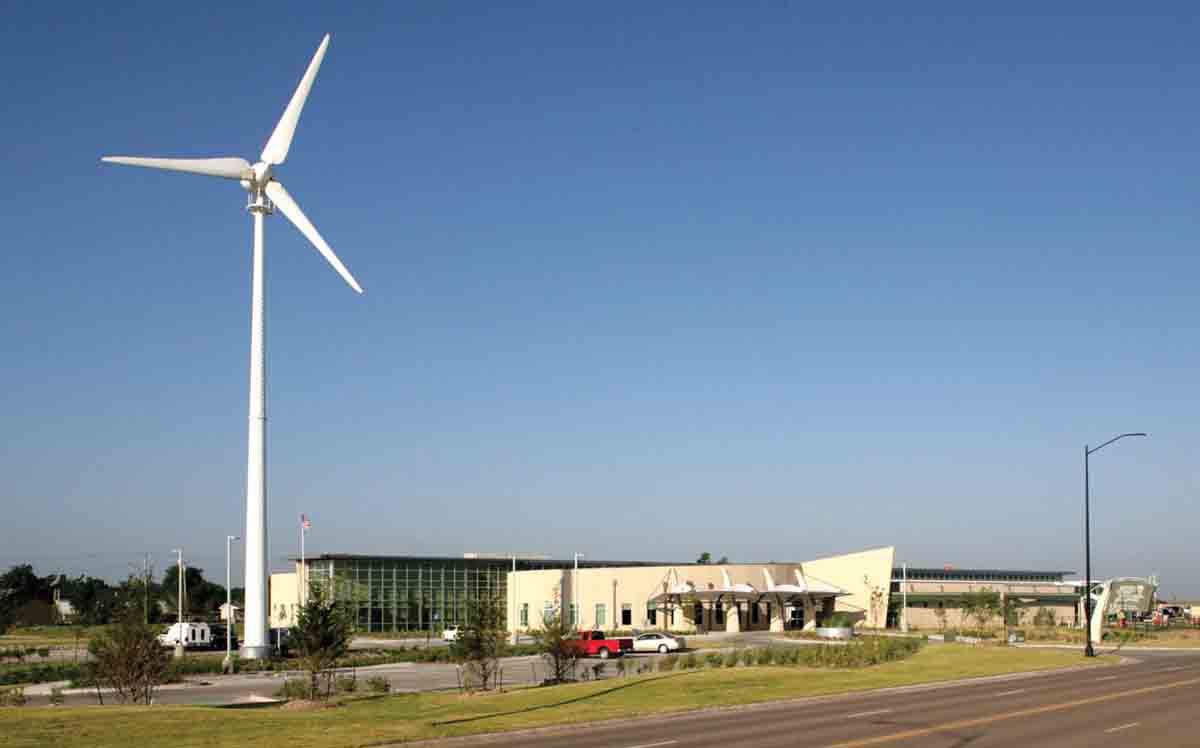 Engaging in the Conversation
After Kresge grantee Catalyst Miami saw the impact of climate on health and well-being, the Florida human services nonprofit sought ways to teach community members about climate resilience and give them a voice to effect change.
For example, in low-income neighborhoods, some people can't afford to pay their electrical bills. That means their air conditioners stay off and windows are opened, paving the way for mosquitos to enter homes and spread illnesses like Zika, says Catalyst Miami CEO Gretchen Beesing.
Combining traditional human services work with climate resilience and policy issues was natural.
"Our mission under the Kresge grant program is to engage low-income communities in the climate resilience conversation, and to ensure that local policy about climate resilience has incorporated local voices," she says.
Catalyst Miami built a climate leadership program called CLEAR, which stands for Climate Leadership on the Environment, Advocacy and Resilience. The 12-week program draws participants from low-income neighborhoods and includes a parallel children's program.
"We talk about climate policy, the latest science and we provide seed money for participants to complete a community project," Beesing says. "Our goal is to inspire them to become advocates and effect policy change."
A fellowship program allows CLEAR graduates to earn stipends to complete their community project. Plans are to build a resident advisory council to be a collective voice for the community in policy discussions.
Catalyst Miami also works with the Miami Climate Alliance to distribute hurricane/disaster preparedness kits. They collaborate with government officials to ensure that underserved communities are heard.
"What Kresge helps us do is focus on work that is central to our mission," Beesing says. "They're very responsive to what we need and quick to provide connections and support (from intersecting fields)."
Empowering at the Grassroots Level
Community-level engagement combining environmental health and climate resilience is critically important, as residents understand best the assets their communities possess, the risks they face and the solutions that would benefit them most. While grassroots leaders fight for cleaner energy and healthier neighborhoods, their voices can be overshadowed by national environmental groups with different agendas.
Kresge grantee Building Equity and Alignment for Impact (BEA) is working to change that by better aligning the priorities and strategies of grassroots and national organizations, says Bill Gallegos, who serves on BEA's steering committee.
Grassroots environmental advocates active in BEA help low-income and minority communities become empowered, effective voices in the movement for a cleaner environment.
"Historically, the big green sector and the environmental justice community have had different approaches to climate concerns," Gallegos says.
In 2013, leaders from across the U.S. participated in a retreat to identify ways to help three distinct communities – grassroots organizations, national environmental groups and philanthropy – work together more productively. BEA formed as a result.
"Our mission was to contribute to the development of a much stronger, unified environmental movement," Gallegos says. "And because there is a disparity in philanthropy between the funding allocated to big greens and the grassroots, we decided to try to get more resources to the grassroots so they can fully fulfill their role."
BEA distributes case studies about the effectiveness of grassroots organizations and provides trainings. It held a national meeting in November 2016 to bring all the players together.
"We can't win unless all of these groups are with us," Gallegos says. "We absolutely need their participation and expertise."
BEA also aspires to channel at least $10 million in new philanthropic funding to grassroots efforts.
"The Kresge grant is extremely important on several levels," he says. "In part, it's helping to resource our research on the grassroots landscape, so we know exactly where the groups are, what they're doing and what their needs are."
The Greening of Health Care
People trust doctors and nurses to take care of their health. Health Care Without Harm wants to harness that power by encouraging health care professionals to advocate for a cleaner environment and, ultimately, better health. Their goal is to effectively merge climate resilience work with greener health care.
"Our mission is to reduce the environmental footprint of the health care sector worldwide and to position health care providers as anchors for sustainability and as advocates for environmental health and justice," says Gary Cohen, president of Health Care Without Harm, noting that the health care industry represents 18 percent of the U.S. economy. "We are trying to leverage that sector to lead the transition away from fossil fuels, toxic chemicals and industrial agriculture."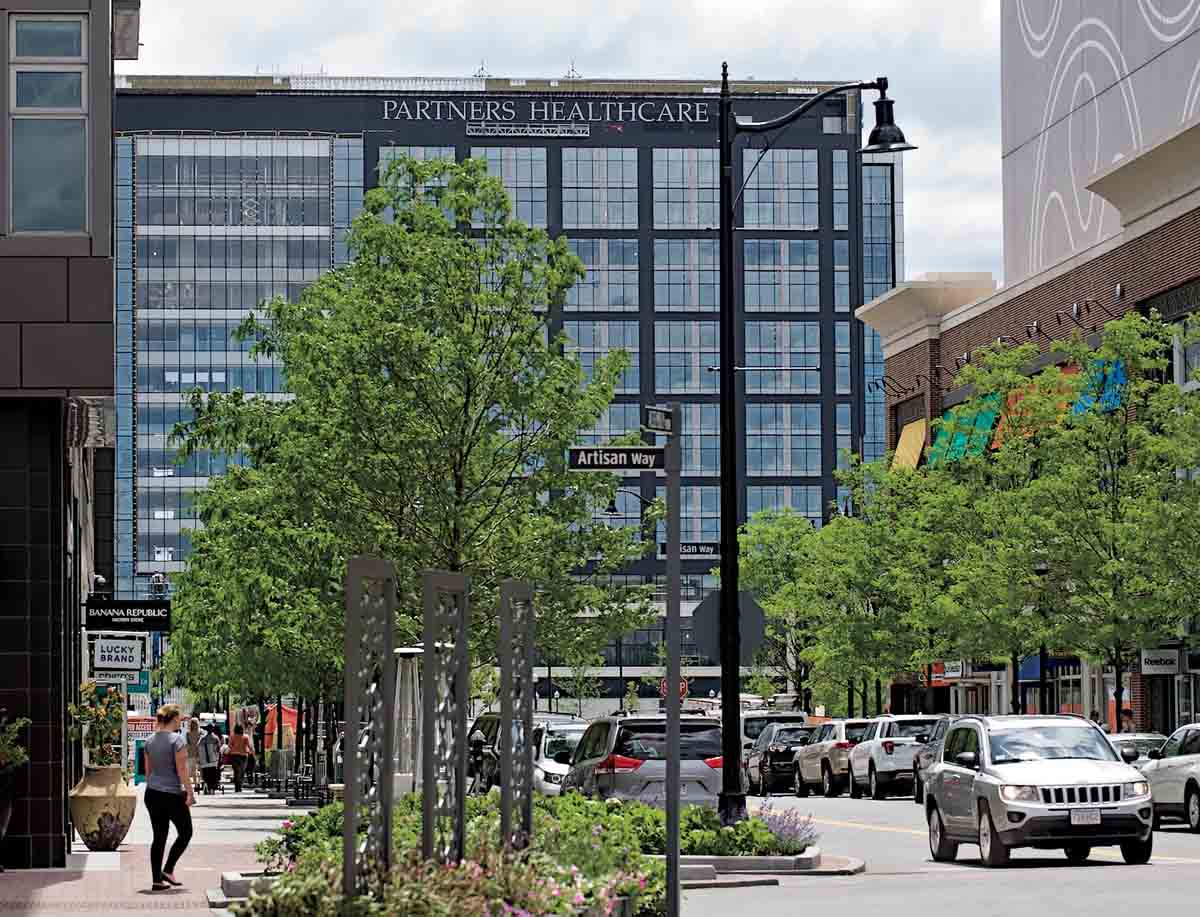 The nonprofit also wants to improve the communities' climate resilience.
"People around the world experience climate change through the health of their families," Cohen says. "There will be extreme weather events and climate-related disasters, and health care needs to be prepared."
Kresge funds helped produce a climate resilience toolkit published by the U.S. Department of Health and Human Services, with checklists and case studies about hospitals that are redesigning operations to prepare for climate change. Part of the Kresge grant covered implementation training.
The grant was also used to expand the Health Care Climate Council, a leadership body of 17 of the largest health care systems in the country. The council is focused on helping members reduce their carbon footprint, being more resilient in the face of climate change and building advocacy muscle.
"There are a lot of foundations that fund either climate change or health," Cohen says. "Kresge is one of the only foundations that is funding the intersection, and the power of this intersection is extremely important."
-----
From the Kresge Foundation 2016 Annual Report.